Dada Bud's
Dada Bud's is a monthly club providing new dads with non-toxic plants for cleansing the air in their baby's nursery.
This complimentary gift bundle will be distributed at kiosks in Home Depot to new customers. Southern Company will sponsor this program to promote the awareness about indoor air pollution effecting infants.
Credits:
Photographer: Tyler Smith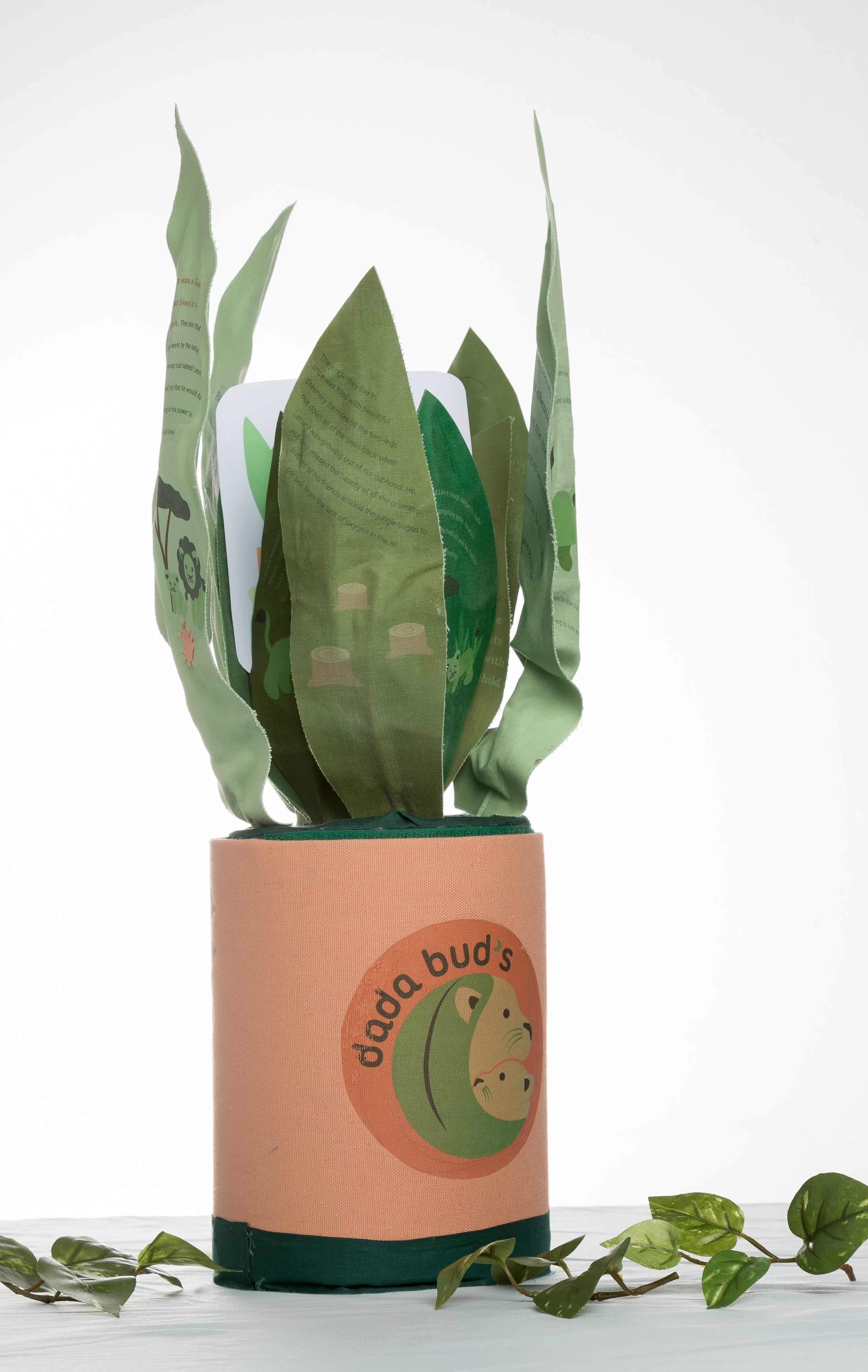 A fabric snake plant container stores all the items. Every leaf holds the page of a story about father and son lions, Lenard and Leon, and fighting air pollution. The inside of each leaf will contain information about protecting children from indoor air pollution.
New dads can visit the scrolling website after receiving their gift.

A little bug from the story follows the user as they scroll through sections and crawls to the corner to become a button. Each section has an animated lion whose head will follow your mouse on the screen.


Packages are distributed at a kiosk in Home Depot's gardening section. Customers learn about the importance of clean indoor air for children with an interactive touch-screen. Users are able to experience how air quality changes with different air cleansing plants.